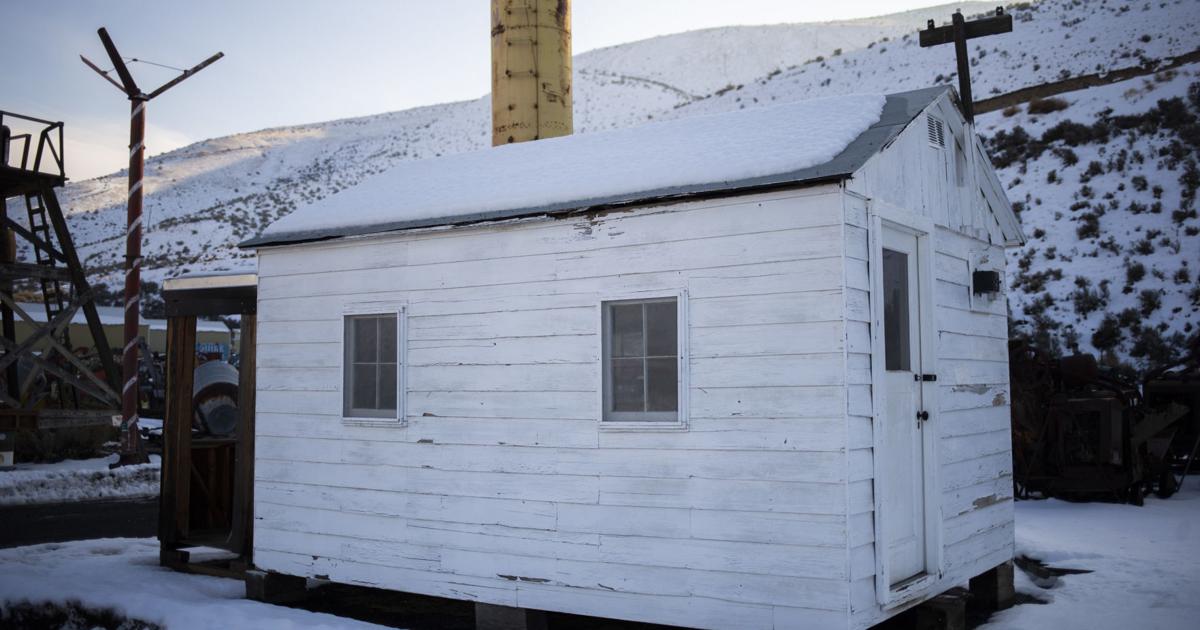 Young's cabins will help the museum share the story of Yakima Valley farm workers | Local
UNION GAP – The small white building at the back of the Central Washington Agricultural Museum property is simple but familiar. Many like this have stood all over the Yakima Valley, and some still do.
Known as Young's shacks, the one-piece prefabricated wooden structures were made from the 1930s through the 1950s by Young's Lumber Co. of Yakima, founded by Fred J. Young in 1932, and sold by the hundreds to farmers and to arborists for migrants and seasonal workers. worker housing. Until then, seasonal workers lived in their cars, tents or temporary camps, according to information from the agricultural museum.
Built on skids instead of a foundation, the cabins were easy to move and reuse. People also used them to add rooms to existing buildings, such as garages, storage or work sheds, chicken coops, or animal shelters. Some have even bought a few, secured them together, and created homes, wilderness getaways, or businesses. A church in Selah began with gatherings in a youth's shack.
The museum received two cabins from Young in November 2014, using one as a working shed. Volunteers have worked on each other's restoration over the past few years. A $3,750 grant announced in December by the Washington Trust for Historic Preservation will help complete this work and allow for a move near the entrance to the agricultural museum.
History of farm workers
It will also fund the interpretation of one of Young's Lumber Co.'s last remaining migrant housing cabins in Union Gap and help tell the full story of the predominantly Hispanic and Latino migrant farm workers and their lives in the Valley of Yakima during World War II and beyond, the museum announced in a press release.
"One of our goals as one of the largest agricultural museums on the West Coast is to capture as much of central Washington's agricultural history as possible – and to do so in an informative way," said Jeff Phelps. , general manager of the agricultural museum. "Young's cabins are a big part of that story, and we're excited to bring that story to the community."
There are no exhibits in central Washington that show the history and living conditions of the region's migrant and seasonal farm workers, making it an important addition to the museum, according to the press release.
"This exhibition will bring the stories of the plight of migrant farm workers to life with photographs, stories and first-hand accounts of these structures in use, providing valuable insights into the history of migrant farm labor in the center of Washington," he said.
Although thousands of Young's cabins have been built, most have been demolished or redeveloped. Few have survived in their original form, but some of what look like small white sheds with pointed roofs can still be found near or on orchards and farms. Others that survive have been relocated and give no obvious clues to their origins, but the stories have been passed down from generation to generation.
Many stories come from the countless migrant farm workers who have been integral to the journey of the valley's famous agricultural wealth, from planting to careful cultivation, harvesting and delivery.
In addition to their distinctive white wood siding and a few small windows, the cabins could be vented for a wood burning stove. The 10-by-15-foot buildings could also be extended to create a family-style roost or shelter — a farmer just added more walls, Yakima Herald-Republic reporter Ross Courtney noted in an April blog post. 2015.
Protect structures
The agricultural museum received its two cabins from Young when a West Valley resident sold his orchard to make way for a housing estate, museum president Nick Schultz said in 2015.
The volunteers first covered the roofs with corrugated steel sheets and hung particle board inside to add stability to the walls. Over the years they have also replaced sections of wooden siding and carried out other work which prepared it for a move to the entrance of the museum and period furnishings and information about its history.
Phelps — a semi-retired accountant who was hired as the agricultural museum's first paid employee in October — is excited about this next big step for the small organization with so much to say about agriculture in central Washington.
"It's going to be an important new feature. We're going to restore the interior to what it was in the 1940s," Phelps said. "We're going to put it forward and make it look okay."