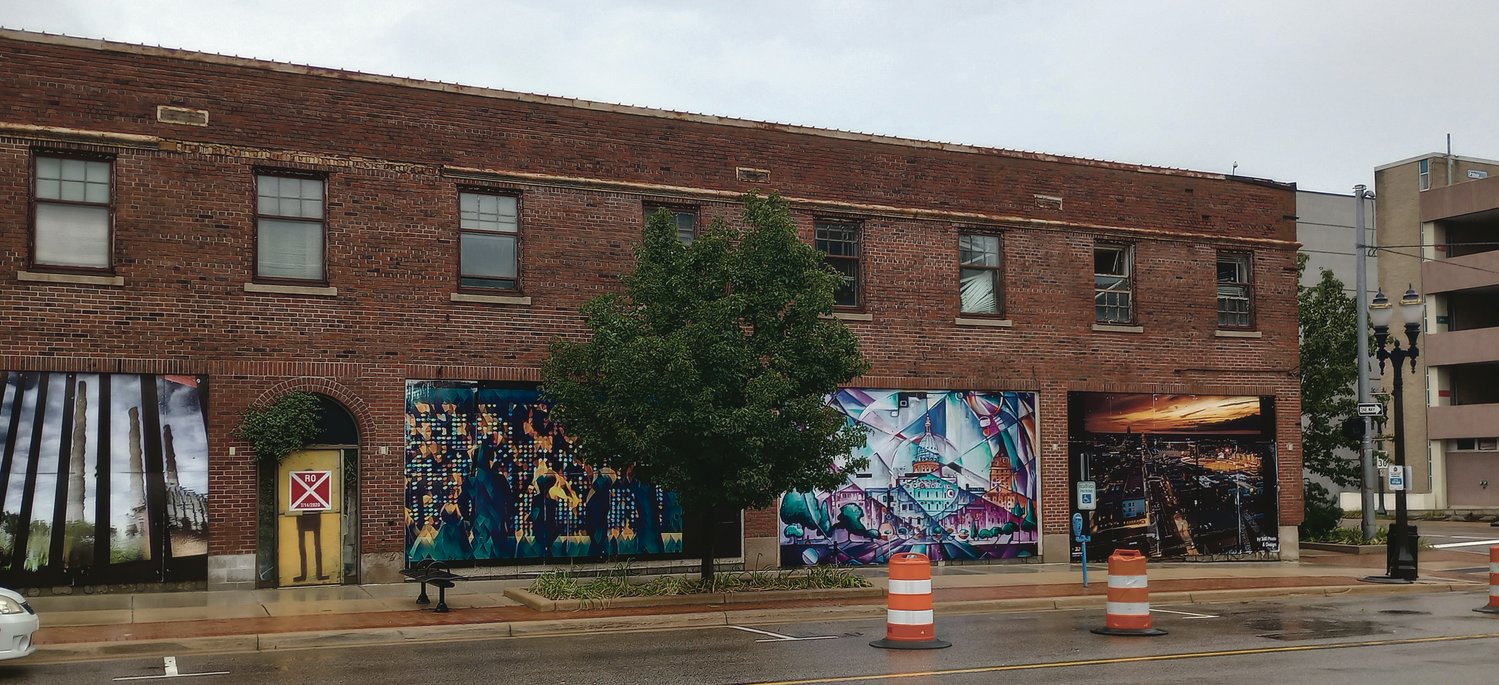 The Neller building dilemma | city ​​pulse
Todd Heywood
Jen Estill, owner of Redhead Design, purchased the historic Nelson Building at 113 S. Washington Square. She was eager to center her communications company in the bustle of downtown Lansing. But, when she leaves her house, she admires the view of the Neller Building on Allegan Street.
"It drops to the point where glass litters the ground and trees stick out of the building," she said. "I just can't understand who would let this happen. I don't understand an owner who lets it happen like that.
Gary Granger might know that. Granger is President and CEO of The Granger Group, a suburban Grand Rapids developer whose motto on its webpage is "A History of Excellence."
Summit Associates II is a limited liability company that owns the Neller Building – whose registered address with the State of Michigan is the same as that of the Granger Group.
But Granger doesn't speak. Efforts to reach anyone within the Granger Group to find out why the Neller Building has been allowed to become downtown's biggest eyesore have been unsuccessful.
The 1938 property, whose official address is 122 S. Grand Ave., sits on the corner of Allegan and Grand, across from the city parking ramp. It has hosted everything from a restaurant and hotel to a bus depot and business offices over the years. Walter Neller Enterprises sold it for $865,000 in 1997 to Summit Partners LLC – for which Gary Granger was listed as resident agent. Summit Partners gave it to Summit Associates in 2005.
He was featured twice in City Pulse's "Eyesore of the Week", first in 2014 and again in 2018.
It was deemed a "dangerous building" in 2016, according to City of Lansing property records. In 2018, he was tagged red and convicted.
Since then, nature has resumed its course to reclaim the property. Plants grow in windows along Allegan Street and spill into a huge clump of greenery from the top. Looking inside, you can see trees and other vegetation literally growing out of the ground. You can see all the way to the back of the building and into an area where the building once had a basement. This has been removed, but not filled, resulting in a one-story-deep crater. This crater is fenced off, but it has become a small thick forest of trees and vines. The west wall, along an aisle of the building, is cascading with vines and flowers. During a busy summer, it's a real pollinator convention with hundreds of insects of all stripes feasting on the nectar.
Much of this damaged building is hidden behind large art murals installed by the owner in part to hide the broken windows and rough plywood that made up the exterior.
"It helps," Estill said of the murals. "But that masks the real danger. To hold it back, protect people from harm because the owner is not moving forward. Yes, it helps in some ways. And it bothers you for a while.
Even these are now warping and starting to suffer from the elements. The lipstick on the proverbial pig fades; but city officials are caught between two stark choices.
Lansing Mayor Andy Schor said his team has been trying to work with developers since he first took office five years ago. The owners have come up with a litany of proposals on a near-annual basis, officials said. But none succeeded. Schor acknowledged that during his tenure, some of that may have been delayed by the pandemic and changing economic prospects.
"I am concerned about the appearance of the building. I'm concerned about the structure," Schor said. "If there's no development anytime soon, we'll have to go through the process to remove it."
Schor acknowledged that ownership was a blight, pointing out that it was worse when he took office. The murals were temporary, he said. And the owners always drag their feet, come up with new proposals, but do not follow through. The building is getting worse. The pit at the back attracts more waste. Nature lays claim to the building a little more, while Schor and his team discuss the future of the property weekly at administrative development meetings.
The concern, and the internal battle, is to balance building security and the impact of empty space. It's called infill in urban planning, the mayor said, and it's essential to revitalizing and stabilizing the downtown core.
"When people come downtown, they expect to see buildings," Schor said. "An open vacant lot shows no activity or potential for activity. Lansing has more parking lots than any other city.
That distinction is one made by USA.StreetBlogs.com in 2018. Schor said he previously told the developers that if they tore the building down without any plans, they couldn't plan to turn it into a parking lot.
If the developers wanted to implement parking, they would have to get a zoning waiver from the city council – which Schor said he would not support.
"I told them it won't be another parking lot," he said.
At-Large City Council member Patricia Spitzley called the argument a "cop."
"You don't let buildings marked red languish; to give commercial buildings a pass," she said. "We are still under fire. To give special treatment to one group or another. We don't need proof that we actually do it.
She said she would also not support turning the property into a parking lot.
Considering Summit Associates owns eight properties that are lanes or parking lots, Schor's expectation isn't unreasonable. In fact, the company owns the parking lot at the corner of Michigan and Grand Avenues, one block away. It once housed Jim's Tiffany Place, a downtown restaurant where lawmakers retreated after sessions to socialize, drink, smoke and cut tough deals. The restaurant closed in 1993.
In 1995, according to the Lansing State Journal, the 112-year-old building met its fate with a wrecking ball. Developers Van Martin and Gary Granger told the Journal that the empty lot would be replaced with a 15-story brick-and-glass office building.
Administration sources acknowledged that City Pulse's inquiries about the Neller Building prompted the city to adopt a more aggressive timeline. These sources were not authorized to discuss the administration's internal deliberations.
"This building won't be reused, so it has to come down one way or another," Schor said. "Either he will arrive with a plan, or he will have to arrive without a plan. And we get to the point where it has to fall without a plan.
—TODD HEYWOOD