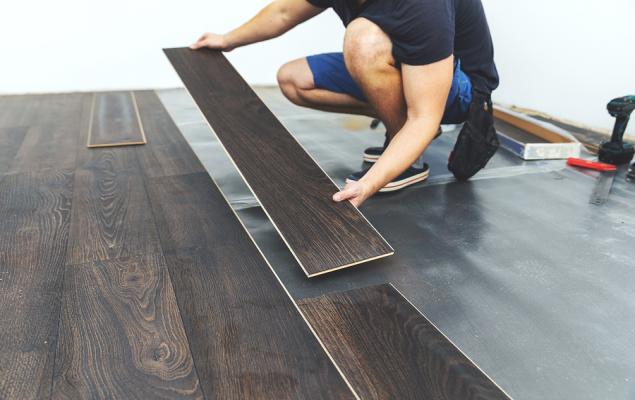 Mohawk (MHK) Q2 Earnings to Slump Due to Natural Gas Price Volatility – July 27, 2022
Mohawk Industries, Inc. (MHK – Free Report) is expected to release its second quarter 2022 results on July 28, after market close.
In the most recently reported quarter, the company's adjusted earnings beat Zacks' consensus estimate by 30.8% and rose 8.3% year-over-year. Net sales exceeded the consensus estimate by 4%, but were up 13% from the prior year quarter. The rise was driven by strong home sales and renovation activity around the world.
MHK's earnings have exceeded expectations over the past four quarters, averaging 13.2%.
Trend in revision of estimates
Zacks' consensus estimate for Mohawk's second-quarter earnings is pegged at $4.35 per share, indicating a 2.3% decline from the $4.45 figure reported a year earlier. The consensus net sales estimate is set at $3.2 billion, suggesting an 8.2% increase from the $2.95 billion figure published a year ago.
Factors to Note
MHK is expected to have seen improved sales in the second quarter of 2022 due to strong demand. New home construction, home renovations and improved commercial space likely benefited its performance in the quarter ahead.
Due to increased market demand and increased sales in the home improvement and new construction markets, Mohawk's ceramic business in the United States has seen improved customer traffic. The company expects ceramics capacity expansion in the second quarter and beyond. The consensus mark for Global Ceramic unit revenue is set at $1,130 million, implying an 8.7% year-over-year increase.
The Flooring NA business also saw strong growth in the residential channel. Its business channel has picked up and seen more investment in new projects. The consensus estimate of net sales for the Flooring NA segment is set at $1,177 million, indicating an increase of 8.9% over the figure published a year ago.
Within Flooring ROW, the company witnessed strong demand across most categories and geographies. In particular, the insulation sector is experiencing strong demand supported by government incentives for energy savings. The consensus mark for Flooring ROW revenue is pegged at $890 million, suggesting a 6.8% improvement over the prior year quarter.
Mohawk has witnessed inflation in most product categories, driving up prices. In addition, the availability of materials, labor and transportation was difficult, which inflated costs. In particular, limited chemical supplies are hampering the production of LVT, carpets, laminates and panels. These inflationary pressures should weigh on the net results of the second quarter.
During the discussion of the first quarter results, management noted that natural gas prices in Europe were significantly increasing energy and material costs. Additionally, the disruption of Ukrainian clay supplies to Western Europe is hurting the business. European companies are therefore temporarily challenged. The consensus rating for adjusted operating profit for the Global Ceramic, Flooring NA and Flooring ROW businesses suggests declines of 3.6%, 4.1% and 20.7%, respectively, from the prior year.
MHK expects second quarter adjusted profit (excluding restructuring charges) to be between $4.25 and $4.35 per share, indicating a decline of 4.5 to 2.2 percent from the period of the previous year.
What the Zacks Model Reveals
Our proven model does not conclusively predict an earnings beatdown for Mohawk this time around. The combination of a positive Earnings ESP and a Zacks rank of #1 (Strong Buy), 2 (Buy), or 3 (Hold) increases the odds of beating Earnings. Unfortunately, this is not the case here. You can discover the best stocks to buy or sell before they're flagged with our earnings ESP filter.
Currently, it has a Zacks rank of #4 (sell) and an ESP gain of 0.00%.
You can see the full list of today's Zacks #1 Rank stocks here.
Actions to Consider
Here are some Zacks Consumer Discretionary stocks for investors to consider as our model shows they have the right mix of elements to post a pace of earnings for the quarter to report:
Lennox International Inc. (LII – Free Report) has a +3.01% Earnings ESP and carries a Zacks Rank #3.
LII's earnings have exceeded the consensus mark in three of the past four quarters, but missed it on one occasion, with the average surprise being 2.3%.
Watsco, Inc. (BSM – Free Report) has a +4.32% Earnings ESP and holds a Zacks Rank #3.
WSO earnings have topped the consensus mark for the past four quarters, with the average surprise being 24.3%.
KBR, Inc. (KBR – Free Report) has a +1.81% Earnings ESP and a #1 Zacks Rank.
KBR's earnings have exceeded the consensus mark for the past four quarters, with the average surprise being 12%.
Stay on top of upcoming earnings announcements with Zacks Earnings Calendar.