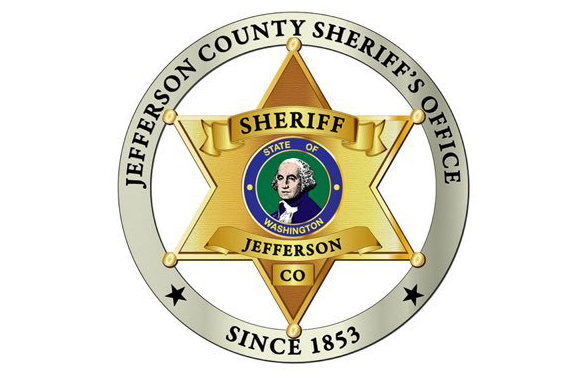 Jefferson County Sheriff's Journal | rock with a message
The Jefferson County Sheriff's Office received 257 calls for service between Saturday, October 8 and Friday, October 14. Below is a selection of reports.
At 10:59 a.m. Wednesday, October 12 in Port Ludlow, a resident was told by a neighbor that someone had tried to break into his home while he was out of town.
The caller said he was five o'clock from home but on his way home.
A burglary has been determined to have occurred within the past four days. The house had been ransacked and a vehicle had also been stolen from the driveway.
Investigators took photos and attempted to obtain a fingerprint from a broken bedroom window the intruder had used to enter the home.
The house had an alarm system but it had malfunctioned.
The man and his wife said they would make a list of missing items.
At 1:47 p.m. Wednesday, October 12 in Port Hadlock, a man said he had an unwanted person on his property. Someone had pitched a tent in his backyard and he said he didn't confront anyone living there.
A deputy found a woman known to live on the adjacent property in the tent.
The deputy determined that the woman probably did not know the location of the property line.
The woman and the man she was camping with were asked to tear down the tent and move. They did it.
At 2:24 p.m. Thursday, October 13 in Port Hadlock, an employee at a building supply store wanted a woman who had been caught shoplifting kicked out of the store.
At 2:29 p.m. Thursday, October 13 in Port Hadlock, a resident found a large rock with ominous messages written on it.
The caller found the rock in his driveway on Saturday and believed it had been left overnight.
The stone was covered with messages written in purple ink.
On one side, the message read: "Wife swapping. I have Dan's soul and he traded Howard's wife.
Along the side of the rock was the word "exchanged".
The woman did not recognize the names on the rock.
A deputy took pictures of the stone.
At 5:42 p.m. Thursday, October 13 in Port Hadlock, a woman said her son got angry and smashed the car's windshield an hour earlier.
The son was last seen in the front yard five minutes prior, but had since disappeared.
The caller said his son left in a vehicle in an unknown direction.
A deputy contacted the caller and said she was in truancy court trying to get help for her son for his anxiety issues.
The son was shocked on his way home from court that day and hit the windshield with a glass bottle, causing cobwebbing cracks in the glass.
The woman did not want to press charges and just wanted to get her son's help.
At 10:43 a.m. on Friday, October 14 in Port Hadlock, graffiti was reported on the basketball court and on a bathroom wall in Irondale Park.
At 5:40 p.m. on Friday, October 14 at Brinnon, the locks of a stacked container structure had been cut and 40 sheets of plywood, a Champion generator and various tools had been stolen.