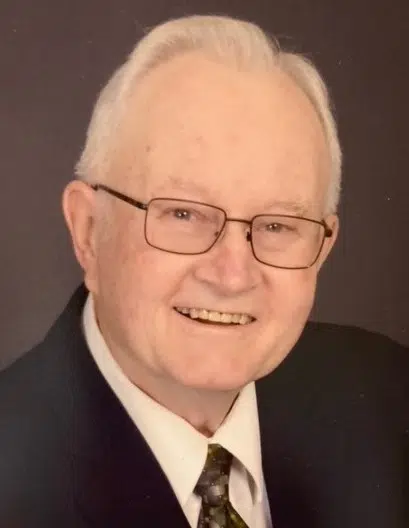 Henry "Butch" William Sawall | TCHDailyNews
Henry "Butch" W. Sawall, 83, of Lebanon Town, Waupaca County, died Tuesday, September 6, 2022 at ThedaCare Medical Center in New London.
Henry William Sawall was born July 30, 1939 in Manawa as the son of the late Henry and Ruth (Randt) Sawall, Sr. He graduated from New London High School and as a young man was asked to grow up soon after his father's death. in a car crash. Henry was married to Barbara Ebert on November 14, 1964 at St. Martin's Lutheran Church in Clintonville. Over the years, they both served their church faithfully as Henry volunteered his time as an usher and served on the council of elders. The couple raised their 2 daughters right next to the Sawall family farm and enjoyed spending time with their family. Henry was a bit of a homebody, but traveled with Barb to Canada and Branson, MO in the years before he passed away earlier this year. During his working career, Henry started out with New London Plywood, then farmed for a few years, and worked for over 40 years with Curwood, Inc. in New London before retiring. He could often be found working on his Ford tractors in the shed and enjoyed spending time with his extended family and friends playing cards and going out to dinner. Always willing to help others, Henry is now at rest with his Lord and reunited with his lovely wife Barb.
Survivors include:
His daughter: Karen (Greg) Mehlberg.
Son-in-law: Terry Mehlberg.
Grandchildren: Caitlin, Krystin, Kelly, Connor and Cassie Mehlberg.
Sisters: Sue Handrich, June Free, Ruth (Larry) Kalbus.
Brothers: Richard (Opal) and Alan (Margaret) Sawall.
Brothers-in-law: Dennis Gielow, Kenneth (Shari) Ebert and Gordon Schmidt.
Sisters-in-law: Barbara Sawall and Joan Dammeir.
Also many nieces, nephews and other relatives.
Henry was predeceased by his parents, wife Barb in January 2022, daughter Dianne Mehlberg, in-laws William and Lulu Ebert, sister Retta Schmidt, brothers Robert Sawall and Vernon (Janice) Sawall, and de many brothers-in-law and sisters-in-law.
Henry's funeral will be held Monday, September 12, 2022 at noon at St. Martin's Lutheran Church in Clintonville with the Reverend Jason Zobel officiating. Interment will follow at Floral Hill Cemetery in New London. Visitation will be held Monday at the church from 9 a.m. until time of service. The Sawall family would like to thank the staff at ThedaCare Hospital in New London, especially 3rd floor nurses Claudia, Matt, Kim and April, and Jennifer, Jessica and Sarah from ThedaCare at Home Hospice for all their kindness. The Eberhardt-Stevenson Funeral Home and Crematorium in Clintonville helps his family. www.eberhardtstevenson.com