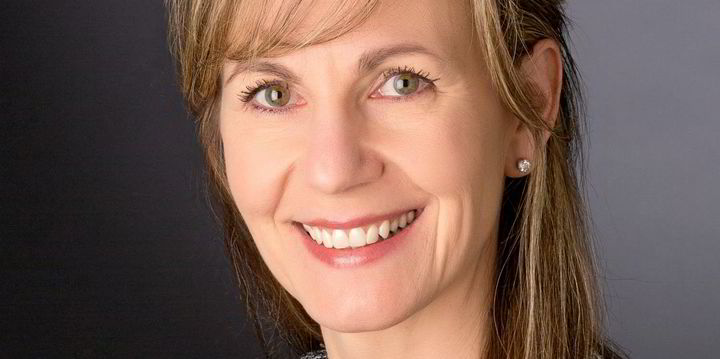 Former CEO of Icicle and Bristol Bay Seafood Investments joins board of $8 billion timber company
Amy Humphreys, former president and CEO of Bristol Bay Seafood Investments (BBSI), one of Alaska's largest suppliers of whitefish, and former CEO of Alaskan seafood processor Icicle Seafoods , joined the board of one of the largest lumber companies in the United States.
Boise Cascade, based in Idaho, which had sales of $7.9 billion (7.5 billion euros) in 2021, manufactures engineered wood products, lumber , plywood and particle board and distributes a wide range of building materials.
Humphreys has a long career in the seafood industry and currently sits on the boards of Massachusetts-based Blue Harvest Fisheries and American pollock giant American Seafoods.
Outside of seafood, she serves on the boards of FirstFruits, an apple and other fruit packer; Premera Blue Cross health insurance company; and Philly Shipyard, formerly Aker Philadelphia Shipyard.
In April 2021, Humphreys abruptly left BBSI after holding the position for just over a year.
She was hired in January 2020 by the Bristol Bay Native Corporation (BBNC) to provide strategic leadership and operational oversight of BBSI and its subsidiary Bristol Bay Alaska Seafoods, the company resulting from the merger of whitefish producers Alaska Blue North and Clipper Seafoods under BBNC.
The article continues below the ad
BBNC acquired Blue North Fisheries and Clipper Seafoods in September 2019 and organized the two companies under the Bristol Bay Alaska Seafoods banner. As part of the transaction, BBNC also created BBSI to serve as the holding company for Bristol Bay Alaska Seafoods and any future seafood investments.
Bristol Bay Alaska Seafoods controls 37 percent of the hook and line/processor catch cod quota in the Bering Sea.
Humphreys served as CEO of Icicle Seafoods from early 2013 to May 2015, which was then part of private equity group Paine & Partners, since renamed Paine Schwartz Partners.
At the time of his hire at BBSI, there was speculation that, given his ties to the board of whitefish companies American Seafoods and Blue Harvest – and his stake in American Seafoods – Humphreys might seek to merge the company. one or both companies in BBSI.
Such an agreement never materialized.
American Seafoods and Blue Harvest recently hired new executives.
In mid-February, American named Einar Gustafsson its new CEO, replacing Mikel Durham.
In March, Blue Harvest hired Chip Wilson as the company's new president.