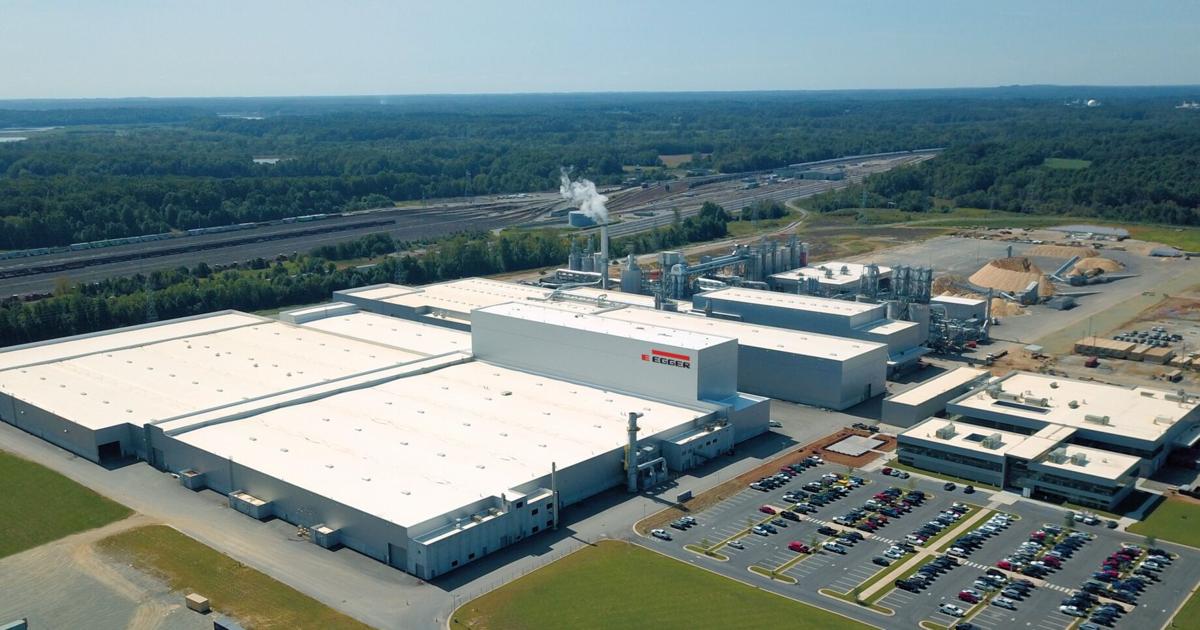 Davidson Factory Production Leads Egger's First-Half 2021-2022 Sales Growth | Local
Egger said the sales growth came in part from new North American sales in the homebuilding and furniture sectors, helping to offset the impact of the COVID-19 pandemic on consumers.
Egger's customers include the furniture, wood distribution, construction and DIY sectors.
The third line was added in part to help Egger deal with supply chain disruptions, particularly for its growing US and Canadian markets.
"The capacity increases of new plants have contributed significantly to the growth of the company," Egger said.
"The new Lexington plant has significantly increased production volume to meet demand, helping to increase the company's sales volume."
Thomas Leissing, from the Egger Group's management for finance, administration and logistics, cited "consumers' increased investment in their own homes, as well as the uninterrupted new construction activities in almost all regions of the world … as key drivers of strong demand for our products."
Egger said the supply of raw materials "has become increasingly tight – a dynamic that has intensified significantly in recent months."
"This applies in particular to the chemical raw materials required for the production of wood-based, edging and surface materials. The situation is aggravated by the sharp increase in energy, as well as transport costs and capacities greatly reduced transport and trade flows shifted towards the international.