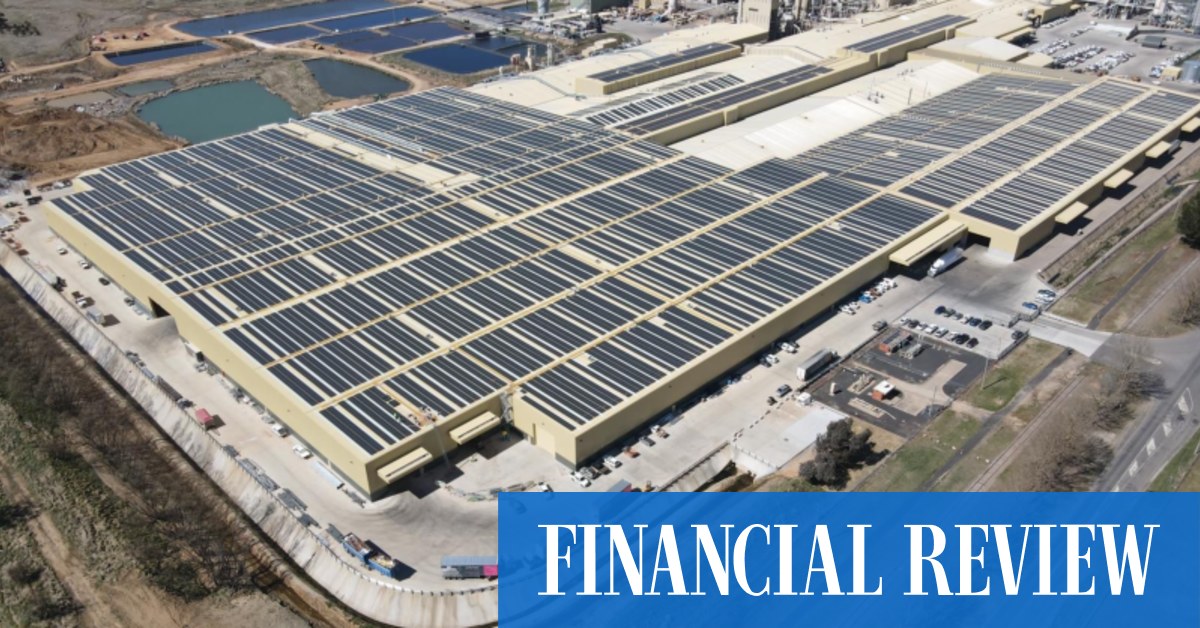 Australia's largest rooftop solar project is commissioned
Rooftop solar is Australia's fastest growing source of power generation, which should help the country achieve net zero emissions, but threatens to increase pressure on traditional fossil fuel generators .
Australia's energy market operator said there was a record amount of energy generated via rooftop solar in the national electricity market in the last quarter of 2021.
The growth of rooftop solar has coincided with cooler temperatures that have lowered demand for things like air conditioning, and as a result, AEMO said quarterly average demand for grid electricity fell. to the lowest level for a fourth quarter since 2005.
Coal Closures
With demand at its lowest level in 16 years, wholesale electricity prices were zero or lower more than 16% of the time in the last three months of last year.
Weak wholesale prices will have put a strain on Australia's traditional fossil fuel generators, which were already struggling to compete with renewables.
Some coal plants have closed, and many more have announced a timetable to follow suit. AEMO expects coal-fired electricity generators to leave the NEM substantially by 2030 and entirely by 2043, up to a decade faster in some cases than expected.
Other major manufacturers have said they are considering renewable energy sources. Late last year, Alinta Energy said it hoped to build a wind farm off Victoria to power Alcoa's Portland aluminum smelter.
The Spinifex offshore wind project would cost up to $4 billion and create new construction and operating jobs, while helping to secure employment at the smelter site, Alinta said.
The country's largest steelmaker, BlueScope, has also signed a deal with Shell that could lead to the supply of green hydrogen to the Port Kembla steelworks in New South Wales.
The duo will study the design and construction of a pilot-scale 10 MW renewable hydrogen electrolyser to test the use of green hydrogen in the steelworks blast furnace.
But the decline of coal in the Australian manufacturing power supply has raised concerns in some quarters about the social and economic impact on regional mining communities. Others have questioned the stability of Australia's energy grid during times when it is heavily dependent on renewable sources with intermittent supply.
Low demand on the grid may also require AEMO to bring power plants such as gas generators online to help maintain system stability. Energy Minister Angus Taylor said the rise in electricity prices in the last quarter of 2021 demonstrates the need for more transmissible energy.
"When there is enough reliable supply on demand, alongside the growth of renewables, prices stay low, but if there is an imbalance or interruption in reliable supply, it can create problems," Mr. Taylor said.
"That's why the Morrison government is focused on maintaining balance in our system by ensuring the supply of sufficient reliable generation alongside record levels of renewable energy."