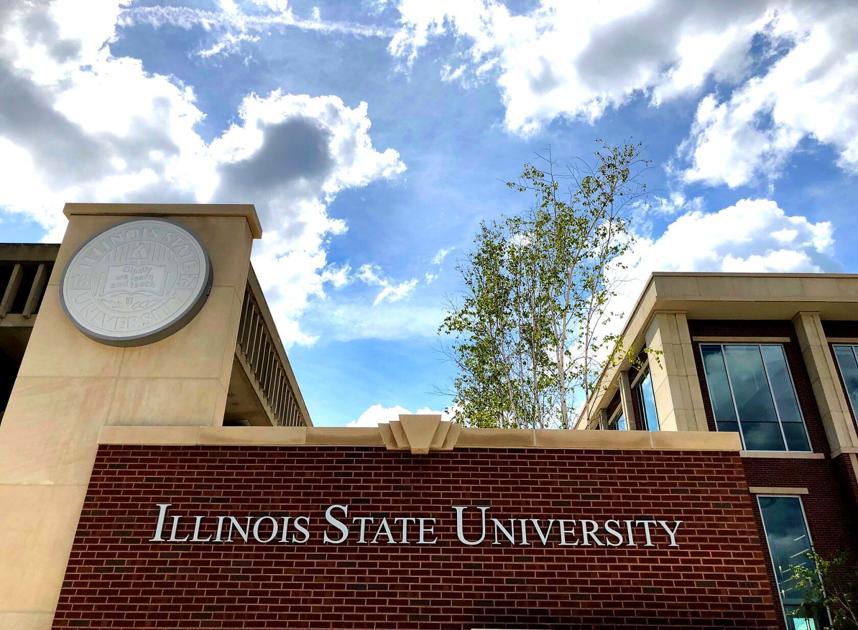 Attendees Respond to Need for Diversity at BOT Meeting, Trustees Approve 2022 Annual Operating Budget | New
Several community members spoke of the need for more campus diversity and justice surrounding the recent passing of graduate student Jelani Day at the Illinois State University board meeting on Friday.
The board spoke to about 70 attendees when they met at 9 a.m. on Friday at the Bone Student Center. The meeting was broadcast live on YouTube.
ISU senior Djamion Lewis said he felt nervous when he dwelled on the gravity of Jelani Day's death and its impact on the ISU community.
"Whatever happened to him [Jelani Day], whoever did that to him could [still] be in our community. I have to wake up every morning and come here to work and know this is one of the last places, in Normal, where he's been seen, "Lewis said. "Imagine waking up one day and someone disappearing and reappearing days later at the bottom of a river and no one knows why. "
Lewis said he believes the university can do more and hasn't done enough to protect black students in the state of Illinois.
"It's tiring, especially as a senior who wants to live here and be safe," Lewis said.
Darcy Allred studies Literacy and Cultural Studies at ISU and is a Graduate Teaching Assistant. She said she was upset that there had been no recognition from the university about Indigenous Peoples Day despite numerous social media posts about coming home.
"We have to do better," Allred said.
Allred said she and others have tried to help educate, develop and fund out-of-pocket events for the Indigenous community on campus.
Allred said other registered student organizations and some faculty members helped cut costs and received no funding or institutional support for these events. She said the Admissions Office is hosting an event next Friday to recruit potential Indigenous students.
"You are asking us to present an event without compensation that will potentially generate more income for the school through Indigenous students who are marginalized, like we are, and who currently have no dedicated institutionalized space or resources to address inequalities. that colonialism continues to cause. create, "Allred said.
Allred said she has resigned from her teaching contract and is thinking of the Indigenous parents of high school students who are currently studying at universities and who face continued exclusion and erasure.
"Why the hell would they want to come to ISU? I'm having a hard time convincing myself to come back next semester, "Allred said.
ISU sophomore Gavin Cunningham said he felt there was a lack of updates for Jelani Day.
"It took four days for Illinois State University to let students know that Jelani Day was missing… Illinois State went on for 20 days without posting a single update on Jelani Day. From a student's perspective, this is outrageous. Students want answers, "Cunningham said.
Cunningham said he has seen several messages from black families wondering why they should send their children to the ISU given the way Jelani Day's case is currently being handled.
"How can you even talk about diversity when it comes to the board of directors? I don't see a single person of color sitting on this painting. It took all these years for the first woman to be president of this university and the ISU. We have to do better, "Cunningham said.
After public comments, the meeting continued with the planned agenda.
The 2022 annual operating budget has been approved for $ 556.8 million. The Board also approved the 2023 operating budget request of $ 79.9 million. The requested amount is based on the "Educate Connect Elevate" strategic plan defined by the university.
The requested funds will be used for staff and faculty compensation, student financial assistance, support for non-traditional students and transfer students, and expansion projects such as repairs and renovations.
Projects approved by the Trustees include the construction of an Engineering Building, a new Mennonite College of Nursing building, the replacement of Thomas Metcalf School and College High School, the replacement of DeGarmo Hall, and the renovation of Williams Hall. .
Administrators renewed contracts with TouchNet services, which continue to allow students to access billing statements, account activity and make electronic payments.
The trustees have approved a six-month extension of the current contract with Connect Transit. The extension from January 1, 2022 to June 30, 2022 will allow students, faculty and staff to continue using Connect Transit on campus and in the Bloomington-Normal community.
Directors also approved a five-year contract renewal with Otis Elevator Company to cover repairs and maintenance of more than 100 elevators, hoists and vertical lifting systems on campus.
The Board of Directors has approved several capital and renovation projects at several locations on campus. The Center for Visual Arts rotunda building, DeGarmo Plaza, Watterson Dining Commons, Bowling and Billiards Center and Cardinal Court will undergo renovations.
Renovations to the Visual Arts Center Rotunda Classroom building include upgrades to HVAC, lighting, fire safety systems, data ports and wiring for classroom technology. class.
The DeGarmo Plaza Bridge will undergo repairs. There will also be repairs for concrete and water damage in classrooms and offices in the basement.
Watterson Dining Commons laminate flooring will be replaced in all service and dining areas, along with wood fixtures, furniture, finishes, graphics and lighting.
The directors approved the renovations to the bowling and billiard center to create the ISU Esports game center and arena. The creation of varsity e-sports, competition halls, administrative support spaces, improved washrooms and a new building awning will be added to the center.
Board members approved the complete roof replacement of student accommodation at Cardinal Court. The project includes the complete replacement of asphalt shingles and shingle underlayment on the five buildings of the complex.
The renovations are due to start in the summer of 2022 and will continue in the summer of 2023 to avoid disruption during the school year.
The board also approved campus capital improvements not to exceed $ 15.3 million. Renovations and upgrades will be made to the first floor of the Milner Library, the first floor of Julian Hall, the first and third floors of Cook Hall and the ISU Weavers Building.
The Trustees have approved the purchase of the property at 701 N. Main St. at Normal for a total price not exceeding $ 175,000, plus reasonable closing costs and associated costs. The property is adjacent to current Illinois state facilities. The University is evaluating the future use of this strategic property