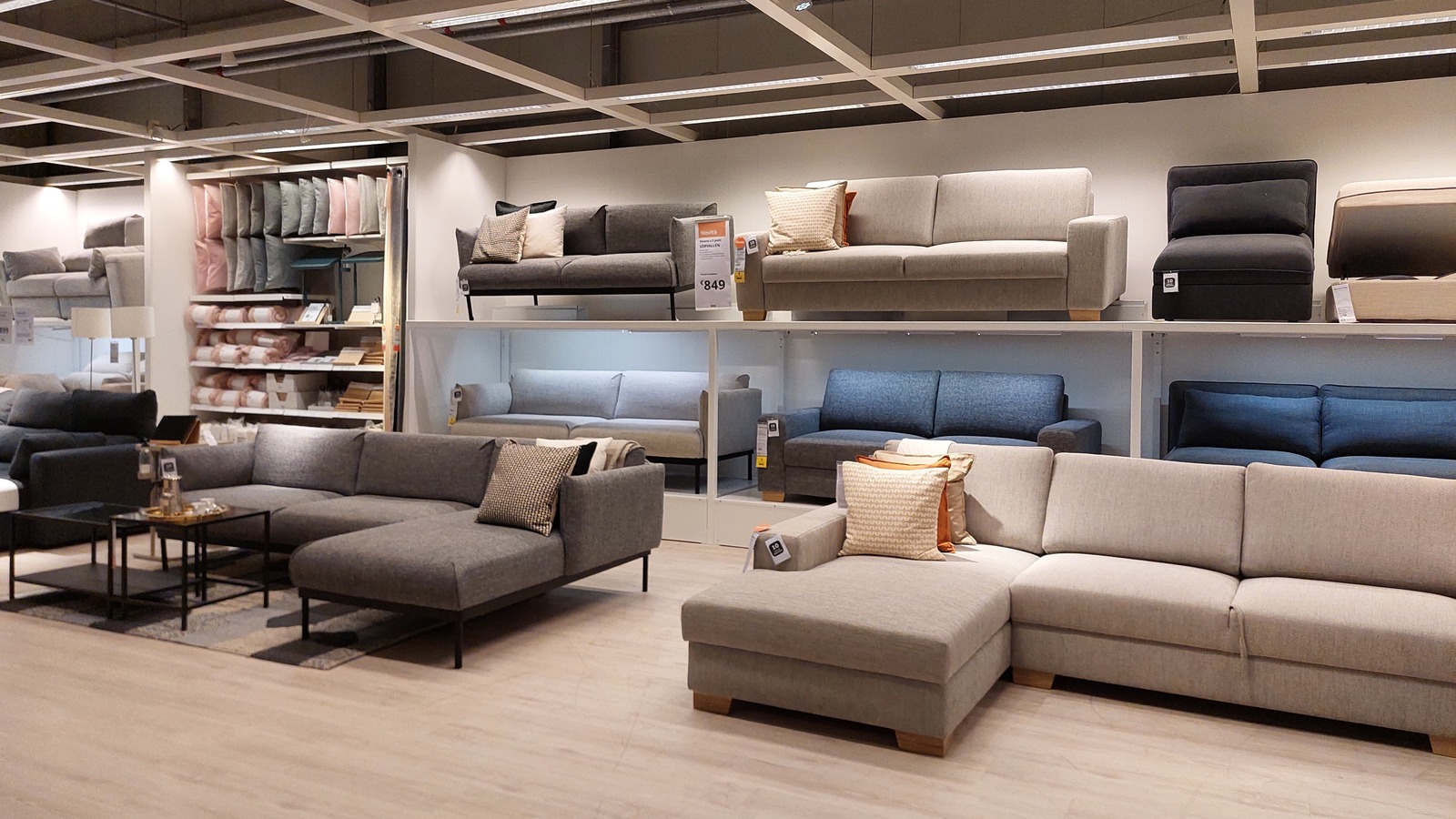 Are IKEA's cheapest furniture sets worth buying?
Ikea curates products into trends, streamlines the buying process and instills consumer confidence in design. For $99.99, the MELLTORP-ADDE Table and 2 White Chairs have a clean, mid-century modern look that belies the cost. Yes, it's melamine and metal, two materials not associated with quality furniture; however, that is precisely what makes this set so usable. Ikea describes the melamine surface as stain, heat and moisture resistant. Additionally, to save space, the chairs can be stacked, and the retailer notes that additional tables can be pushed together to create a larger surface area. This set has great potential for a small kitchen or craft room.
The GURSKEN bedroom furniture set includes a queen bed, a bedside table with shelves and a wardrobe with doors for $253.99. The materials are fiberboard, particleboard, veneer, and plastic, and the listing says the parts can be wiped clean with a damp cloth. The set features a natural wood color and minimalist style that many will appreciate as is; however, it is the perfect candidate for creative modification. Some design-savvy people buy the simple shapes from the furniture store because they're easy to zhuzh and hack Ikea by mimicking more expensive pieces. Plus, the set offers hanging storage space, ideal for those short on storage. However, if you're concerned about off-gassing manufactured materials where you sleep, SustainabilityNook says a used or solid wood bed frame may be your best bet.