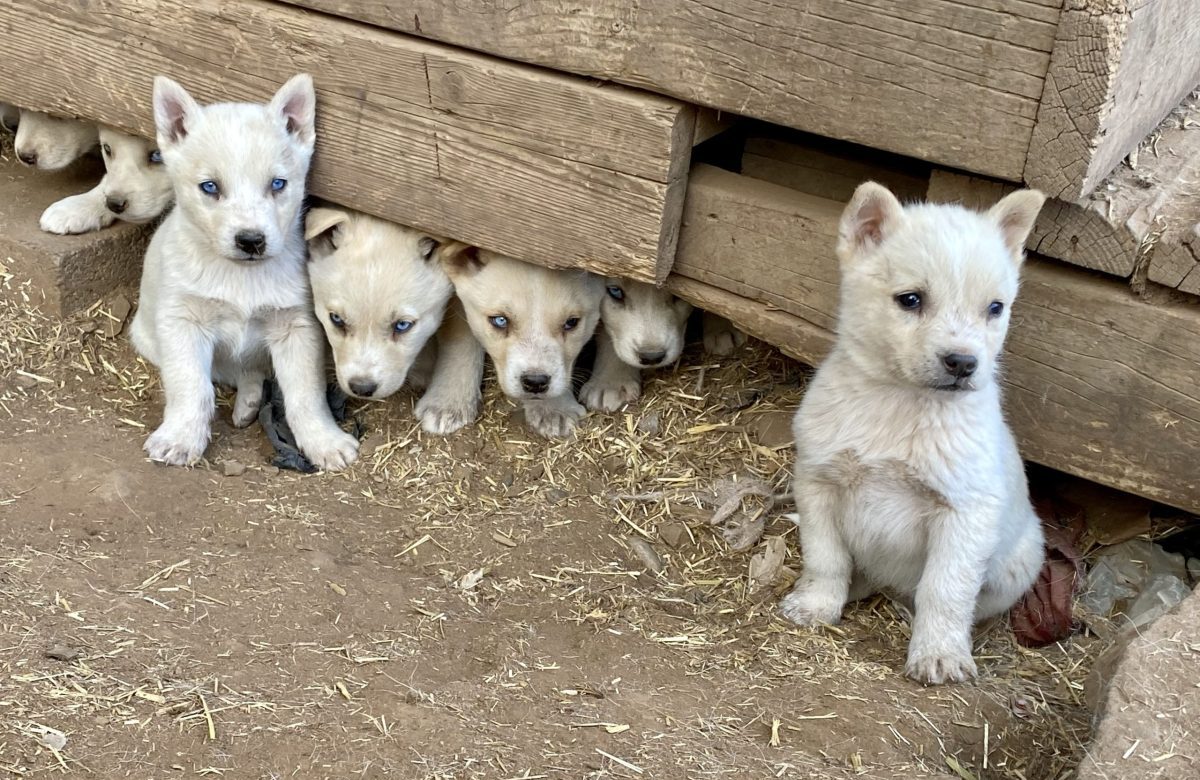 About 50 dogs and puppies rescued from an abandoned residence in San Miguel County
The Humane Society of the United States assisted the 4th Judicial District Attorney's Office in rescuing dozens of dogs and more than 10 puppies from a suspected cruelty situation in San Miguel County, New Mexico. The San Miguel County Sheriff's Office also provided assistance.
Local authorities served a search and seizure warrant on a residential property around 8 a.m. on March 14. The dogs were found living outside in crowded and dirty enclosures, some with no apparent access to food or water. Rescuers worked cautiously in freezing weather to avoid slipping on ice and other hazards such as broken glass, wires and other debris found in areas where the dogs lived.
Veterinarians have noted that several dogs are pregnant. A puppy was found dead in one of the enclosures as an adult dog, possibly the mother pacing and whining nearby. Some of the dogs hid behind pieces of plywood and in various makeshift structures, while others appeared curious and approached rescuers.
Rescued animals are being transported to a temporary shelter at an undisclosed location where they will be examined by licensed veterinarians and given much-needed care and TLC. RedRover volunteer responders help the Humane Society of the United States care for animals.
"These dogs live in quite a difficult situation – they desperately need adequate resources and living conditions to meet their most basic needs. It feels good to get them out of here," said Jessica Johnson, manager principal of crimes against animals for the Humane Society of the United States.
Assistance from the Humane Society of the United States was requested by San Miguel County officials after concerns about animal welfare on the property were raised. The dogs will receive expert care while the legal process determines their eventual custody.